ENTRANCE FEE
VISITING HOURS
TRAVELING TIME
2 Hrs. = 250 L.E. / 3 Hrs. = 300 L.E.
3 Hrs. + 1 Hr. Ski Class = 350 L.E.
11 Am - 5 Pm
25 - 30 Mins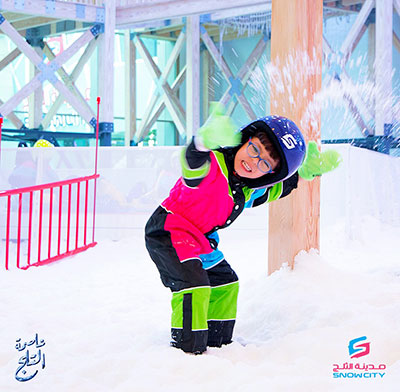 Snow City is a great place to have fun – From toboggan rides, Rope Courses, Ladder Way, and a fantasy Ice Igloo – Snow City has it all.We propose more than 20 different activities for kids and adults from snowmobile to ladder and rope way, bumper car on ice, tubing tracks and much more....Snow City is not only about play, educational activities for families, schools and community groups are also available: build up an igloo with snow, learn how to ski on our beginner slope.